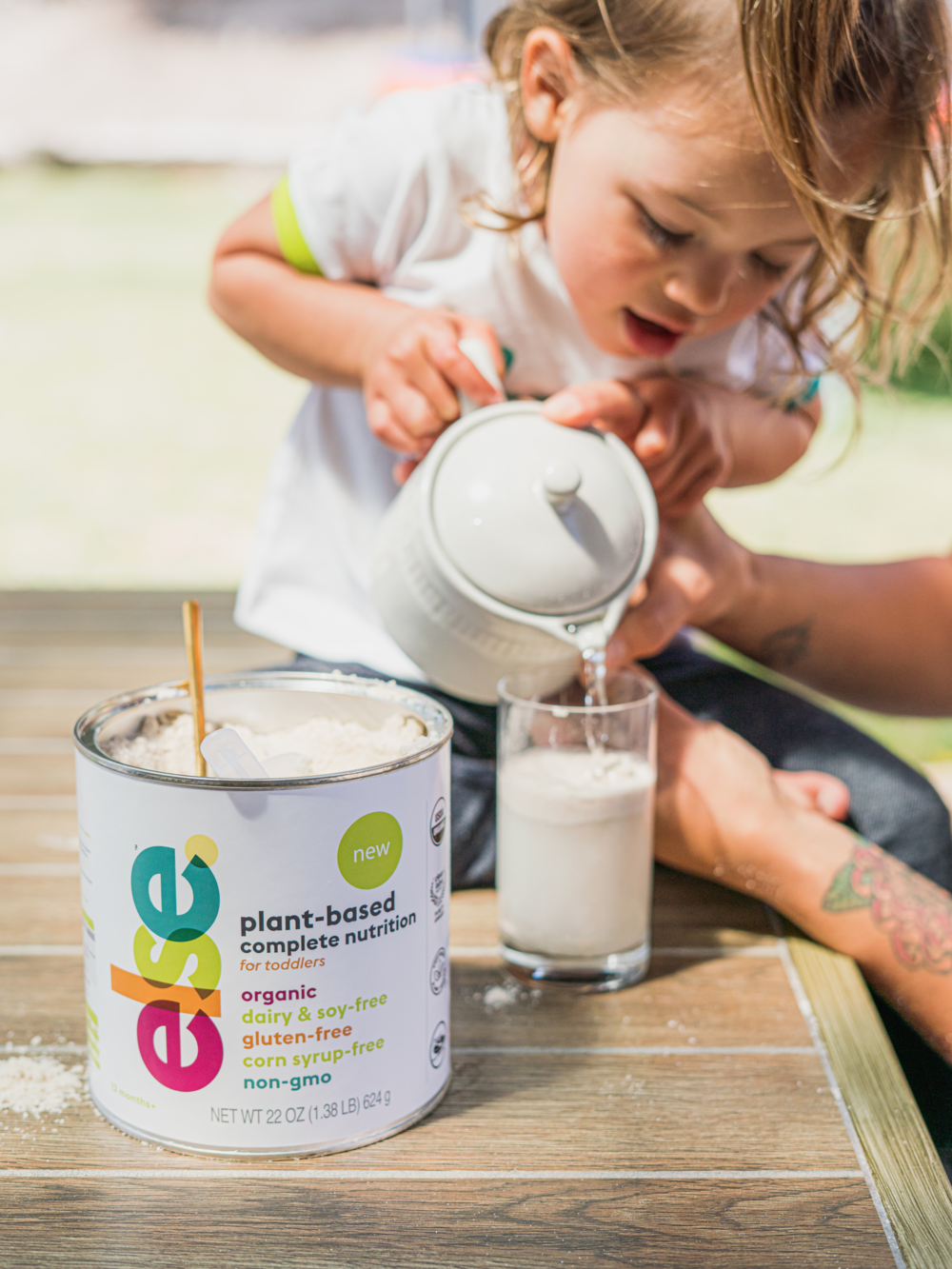 Listen to this article: 

As an infant grows into the toddler phase, many parents worry about their nutrition, height, weight, and overall health. The foods they eat aren't just mushy liquids anymore. Instead, you have to ensure solid foods from all food groups to ensure proper nutrition, especially calories. 
Why? Because they require a tremendous amount of energy for their growth and activities. They need calories that their body can benefit from to achieve height, maintain a suitable body mass, and perform their daily activities, from school homework to chasing their pets!
However, this isn't as easy as it sounds. Picky eaters, tricky diet plans, and changing health conditions keep parents on edge. So here's your ultimate guide through the basics of calorie intake for children, their weight concerns, and the best ways to ensure safe and healthy growth through a calorie-centric diet!
How to Spot an Underweight Toddler
While it's easy to spot obese children, pointing out an 'underweight' toddler can be significantly tricky, especially if you're trying to factor in for scientific accuracy. Here are the signs that tell your toddler is underweight:
1. Lower-Fifth Percentile BMI-by-Age
Body-Mass-Index for age is a CDC-backed measuring scale that compares body mass by height and age to figure out your child's weight after the age of two. The Body Mass Index has five percentiles on its scale. The middle one is normal BMI, while the middle-lower one shows an inclination towards an underweight body. The fifth percentile at the bottom is officially known as underweight and indicates serious health issues.
2. Outgrowing their Clothes
Healthy toddlers with normal weight progress tend to outgrow their clothes nearly every season. If your toddler can still fit in their clothes from last seasons or years, then it's a sign that they're losing weight or aren't gaining sufficient weight for their age. Their bones may also be noticeable, especially the ribcage and their hand and leg bones.
3. Poor Mental or Physical Health
Sometimes, underweight bodies also have visible signs of illnesses that indicate that the matter is worse than you might assume. These symptoms include:  
Fatigue

Rapid weight changes

Lack of concentration

Laziness

Improper appetite

High anger and emotional exertion
Why Does a Toddler Become Underweight?
There isn't just one concrete reason behind weight loss in toddlers. So although you should know about high-calorie food for toddlers' weight gain, it's equally necessary to find out what other factors can be responsible for your child's low weight. These can include:
Incomplete Diet
Forget about nutrients and calories. Do you feed your child enough in the first place? Some parents try to feed their toddlers whatever they're eating themselves. There are others who feel like the toddler has eaten 'enough' after a few bites. The truth is that, more often than not, these assumptions can be wrong!
Premature Birth
Some premature babies may experience slower growth for the rest of their life. If their premature bodies do not get sufficient vital nutrients, then the prematurity can take its toll on their toddler ages, later on, making it difficult to gain adequate weight.
Neurological and Oral Issues
Sometimes, a child's eating habits do not develop well when they are having a neurological issue. It can make swallowing difficult and may be caused by conditions like cerebral palsy, cleft palate, or oral sensitivity.
Heart Conditions
Heart conditions such as arterial blockage, tissue holes, or any other major or minor defect can impact eating and living healthily. Toddlers may find it difficult to swallow soft foods or even breathe, which lowers their chances of ensuring stable physical growth.
Bowel and Intestine Problems
Often mistaken as regular stomach pain, gastrointestinal disorders such as celiac disease or Crohn's Disease are also causes of low weight in toddlers.
Pancreatic and Kidney Problems
Underdeveloped or maladjusted pancreas and kidney diseases can result in poor weight and height gain. If your toddler excretes stool that's loose, foul-smelling, bulky, greasy, or frothy, it's important to have this examined by their pediatrician as it may influence weight gain.
Acid Reflux
Many babies experience acid reflux and vomiting when their stomach is weak and in its developing stages. Although this symptom naturally diminishes over time, acid reflux can also worsen in a few rare cases, causing poor food consumption, hence poor growth.
Thyroid Issues
This is rare but still important to know about. Some toddlers also have an overactive thyroid gland that burns many calories, which means that the child never has sufficient caloric storage.
Genetic Disorders
Lastly, a variety of genetic disorders can also cause poor weight gain or rapid weight loss at certain ages. This can be diagnosed only if you're familiar with your family's medical history and know anyone who has experienced weight issues.
How to Increase Calorie Intake in Toddlers
A toddler needs about 1,000-1,400 calories per day. However, caloric intake for toddlers can be a bit difficult if they're picky eaters, which is why they usually need more than just three meals per day to fulfill their needs. Here are some ideas that can help you add more calories to your toddler's body:
Breaking Up Meal Sizes
The most common problem with many toddlers is that they do not sit in one place to eat a full meal properly. This means incomplete nutrition, lesser calories, less energy, therefore less fuel for growth. 
If you feel like your toddler doesn't take enough calories, try to split their meals into smaller courses with different ingredients throughout the day. Besides their three regular meals, you can incorporate snacks between daily activities to ensure that they get in as many calories as they require.
Maintain an Active Lifestyle
Height and weight growth become stunted during the toddler phase because the body isn't as active as it should be. On the contrary, having an active lifestyle allows them to burn their calories, which helps them grow physically. 
So while you search for high-calorie foods for toddlers, make sure that they also consume those calories to make space for more. Instead of allowing them to only sit with their tablets or stay at home all day, set up a fun-packed routine with them which can involve all sorts of activities from swimming to even helping you around the house!
Which Foods Help My Toddler Gain Weight?
As a parent, you're probably looking for a quick list from which you can mix and match meal ingredients for tonight's dinner for your little one. So here's a list of everything that can generously fill up your toddler's tummy:
Fruits

Avocado

Banana

Dried fruits

Oils

Avocado oil

Flaxseed oil

Olive oil

Dairy-free Products

Almond butter

Peanut butter

Fortified, full-fat plant-based milk and milk products

Nuts and Grains

Cashews

Hemp seeds

Walnuts

Others

Beans 

Coconut

Peas

Sweet potato
As you can see, almost all foods in these various categories offer dozens of mix-and-match meal opportunities for your toddlers. You can make salads, mashed potatoes, granola bars, and even fancy family dinners such as plant-beef steaks cooked in olive oil and cream sauce without worrying about your child's caloric intake. 
All you have to do is divide the portions throughout the day and change the meal composition to keep your toddler well-fed throughout the day!
Know When Weight is a Problem
As your toddler grows old, they will often go through dramatic weight changes, but that doesn't always mean that they're going through a chronic underweight condition. 
Sometimes, your pediatrician may tell you that your toddler's lifestyle is the only factor contributing to their weight change and that they're not conventionally underweight, which means that their bodies will naturally establish an equilibrium sooner or later.
 In other cases, they may suggest a supplement formula or a test to probe further and figure out if there's something to be worried about.
Monitor Your Toddler's Progress
When adopting a new diet or medication or beginning a new lifestyle, you should keep track of your child's weight and height to record their progress over time. An annual visit to the pediatrician or child specialist can also provide fruitful revelations that can help you improve your toddler's health.
Conclusion
Weight loss and gain are certainly a vital concern for every toddler's parents. However, simply worrying about it won't help you with anything. Instead, you can use our guide to plan a calorie-centric diet, figure out the possible forces contributing to weight loss issues, and take expert advice to ensure a healthy lifestyle!
The content and advice provided in this article is for informational purposes only and is not a substitute for medical diagnosis, treatment, advice for specific medical conditions. Always consult a pediatrician to understand the individual needs of your child.
References:
https://www.cdc.gov/healthyweight/children/index.html
https://www.yummytoddlerfood.com/foods-for-toddlers-to-gain-weight/
https://www.google.com/amp/s/health.clevelandclinic.org/10-possible-reasons-why-your-child-is-not-growing/amp/
https://www.huggies.com.au/toddler/recipes/nutrition/overweight/is-my-child-underweight
https://www.google.com/amp/s/health.clevelandclinic.org/dietitians-best-advice-child-underweight/amp/ 
---