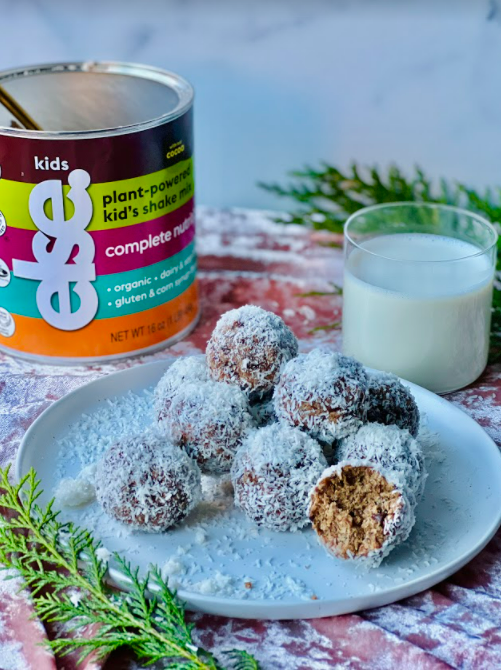 Recipe made by the amazing vegan Chef Chloe Coscarelli, check her out on Instagram @chefchloe.
Makes: About 11 snowballs
8 ounces pitted dates (I love medjool)
4 scoops Else powder (cocoa flavor)
½ cup creamy peanut butter
2 tablespoons pure vanilla extract
½ teaspoon ground cinnamon 
Pinch sea salt
¼ cup vegan mini chocolate chips
1 tablespoon chia seeds
1 cup unsweetened shredded coconut, for rolling
Instructions
In a food processor, add dates, Else powder, peanut butter, vanilla, cinnamon, and salt, and process until combined. If mixture feels too dry to roll, add a little water, 1 tablespoon at a time, as needed, and process again. Transfer to a bowl and mix in chocolate chips and chia. Using your hands, roll into 1-inch balls then roll in coconut to coat. 
---