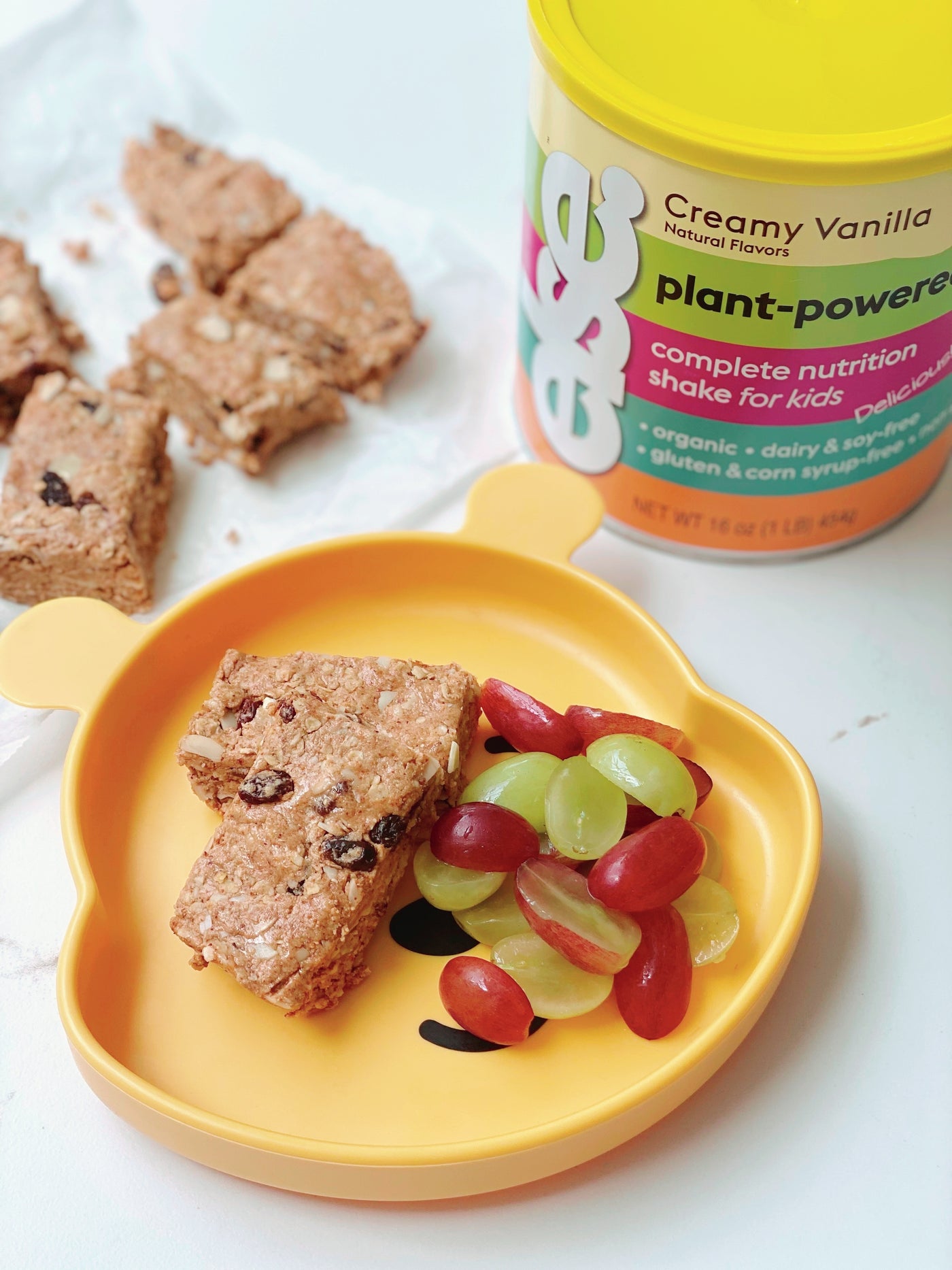 These gluten free no bake almond and raisin oat bars are jam packed with nutritious oats and juicy raisins. They are a great portable snack, after school snack or you can even serve them up for breakfast!

I've added @elsenutrition complete nutrition shake in Vanilla and it packs a serious nutritional punch! | ad

Did you know that @elsenutrition plant-based complete nutrition for kids is packed with protein, healthy carbs, healthy fats, and over 20 essential nutrients. It's made from 95% whole plant food ingredients: Almonds, Buckwheat & Tapioca, free from dairy, soy and it's organic.

You can use the code "shikha20" to get 20% off of your order 😊😊

👶🏻 Suitable from 6 months
Ingredients
3/4 cup almond butter
1/3 cup honey
1 cup gluten free rolled oats
3 scoops @elsenutrition complete nutrition for kids in Vanilla
1/2 cup flaked almonds, crushed
1/4 cup raisins  
Instructions
1. Line an 8x8inch square baking tin or dish with parchment paper.
2. Combine the almond butter and honey in large bowl.
3. Add the oats, @elsenutrition, almonds and raisins and stir until well combined. You may want to use your hands to bring it together.
4. Using your hands, firmly press the mixture into the prepared tray.
5. Pop into the freezer for 30 mins.
6. Remove from the freezer and side into bars.
7. These can be stored in the fridge in an airtight container for 5 days or frozen for up to 3 months.
---