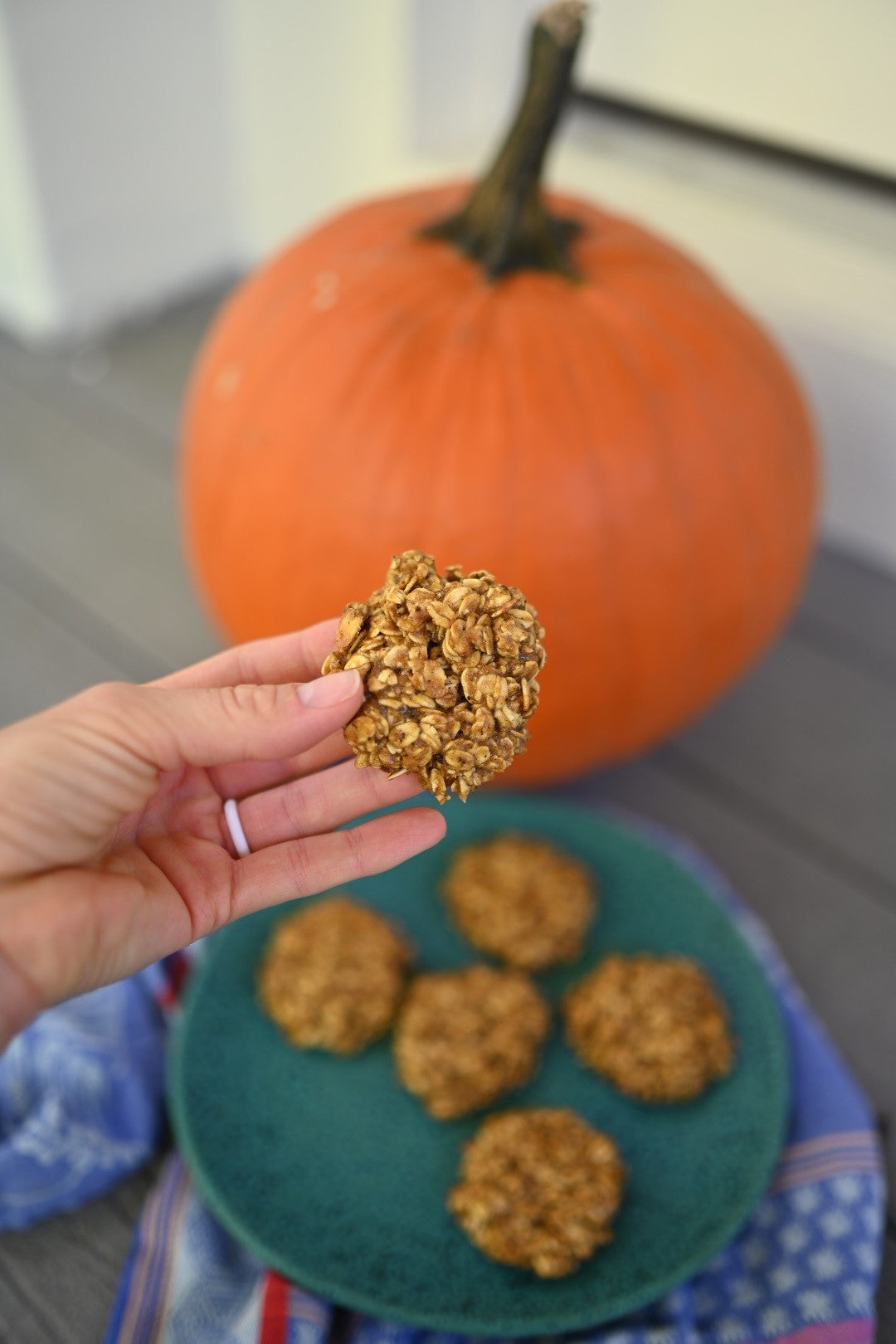 Just in time for the holidays, these pumpkin spice cookies are a real treat for your little ones! Besider how yummy they are, they are also highly nutritious. The main protein-based ingredient contains 50% less sugar than leading kids nutrition drink mixes. Take your little bakers into the kitchen and whip up a batch of these together for thanksgiving.
Use ERINELSE25 for 25% off Else products!
Recipe makes: 12-14 cookies
Ingredients:
🧡 2 cups oats
🧡 5 scoops Banana Chia Else Plant-Powered Kids Shake Mix
🧡 1/2 mashed banana
🧡 1/2 cup pumpkin purée 
🧡 1/4 cup cashew butter
🧡 4 tbsp maple syrup
🧡 1 tsp vanilla bean powder
🧡 1 tsp cinnamon
🧡 Dash of salt
Instructions:
1️⃣ Preheat oven to 350F. Add dry ingredients (oats, salt, cinnamon, vanilla, @elsenutrition ) to a large mixing bowl and combine.
2️⃣ Add wet ingredients ( pumpkin purée, banana, maple syrup, cashew butter) to a separate mixing bowl and mix well.
3️⃣ Combine wet and dry ingredients and scoop onto baking sheet lined with parchment.
4️⃣ Flatten into small cookies shapes and bake for 15-20 min. Remove and allow to cool on baking sheet for 10 min or so and enjoy!
✨
Use ERINELSE25 for 25% off @elsenutrition toddler formula!
---