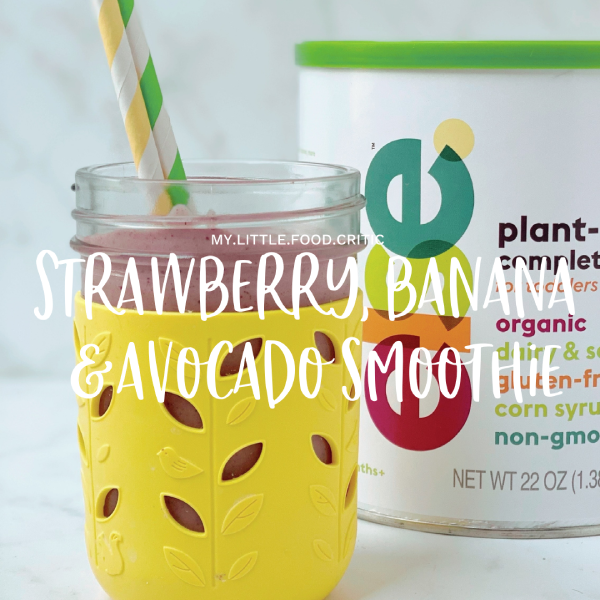 By My Little Food Critic
Smoothies are so easy, quick and you can load them up with goodness. This one has healthy fat, protein and plenty of vitamins and minerals.
If you have a super picky little one then you could add a couple of scoops of @elsenutrition complete toddler nutrition to this smoothie to pack in as much goodness as you can.
It's completely plant based, organic and made from 3 main whole food ingredients, tapioca, buckwheat and almonds. It is certified clean label and completely free of dairy, soy, cod syrup and gluten. 
Click here  to get 20% off your order by using the code "shikha20" 🙌🏼
Prep: 5 mins
Cook: 0 mins
Serves: 2 smoothies 
Suitable: 12 months + 

What do you need?
 1 banana
1 cup frozen/fresh strawberries
1/2 avocado
2-4 scoops Else complete toddler nutrition
1 cup milk of choice
Then...
Add all of the ingredients to a blender and whizz until smooth.

Serve and enjoy.
---