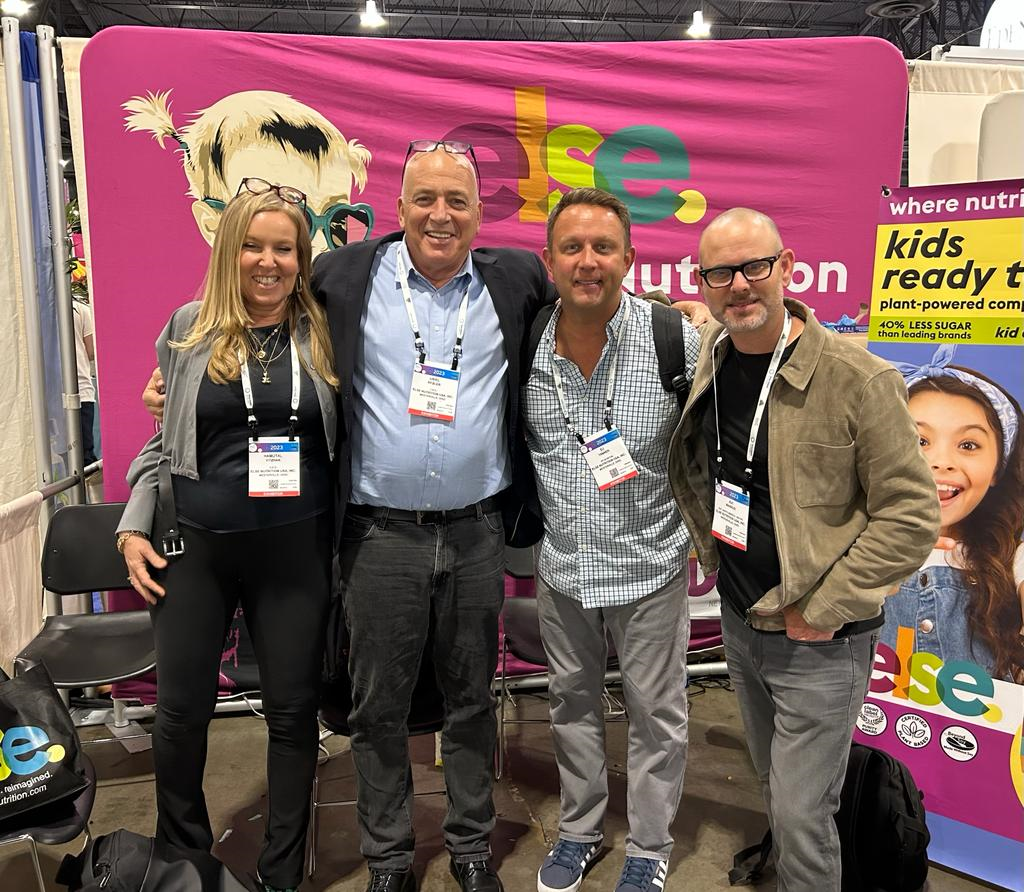 At Expo East 2023, we were excited to unveil our latest addition: a Ready-to-Drink (RTD) product designed with kids in mind. This unveiling sent ripples of excitement through the crowd, as it will be a game-changer for parents seeking convenient, nutritious, and delicious options for their young ones on the move.
Amidst the bustling expo floor, our team enjoyed reconnecting with old friends and making new connections. The shared enthusiasm for healthier, sustainable food choices created an atmosphere of collaboration and mutual support. The event showcased the industry's progress and highlighted the tight-knit community that shares the vision of a better, more conscientious future.
Our introduction of the RTD product at Expo East 2023 signifies a significant stride in plant-based nutrition for children. By offering an accessible, nourishing, and delectable option, we empower parents to make choices that are better for their children without compromising on taste or convenience. This leap is a testament to our commitment to innovation and our dedication to the well-being of the next generation.
As society becomes increasingly aware of plant-based diets' health and environmental advantages, we anticipate that our RTD product will soon become a household staple, road-trip snack, and family picnics. The rising demand for cleaner, more sustainable, and health-conscious alternatives sets the stage for our RTD product to become a welcome addition to the market.
Our unveiling of the new Ready-to-Drink product at Expo East 2023 is a significant milestone toward a healthier, more sustainable nutrition landscape for children. By providing a convenient, plant-based option that children genuinely enjoy, Else Nutrition not only aids parents in making better choices but also makes daily life a bit more manageable. As this innovative product hits the market, we anticipate a positive transformation in nourishing and nurturing the next generation. Expo East 2023, with its blend of old friends, new connections, and cutting-edge innovations, was a true testament to the bright future of plant-based nutrition.
---