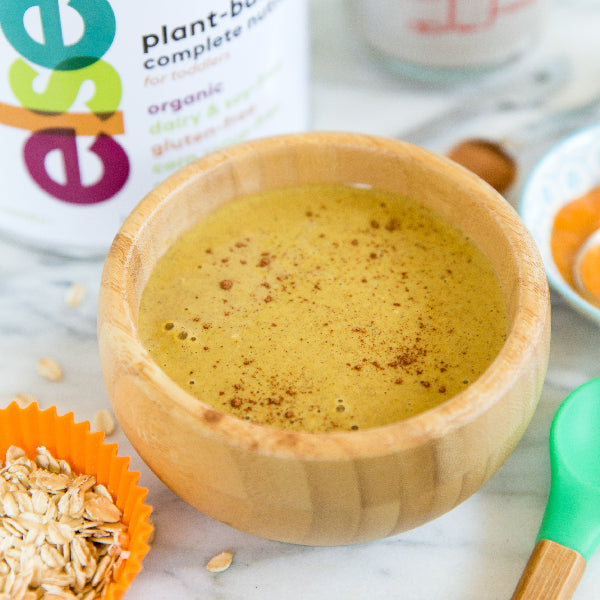 This spiced pumpkin porridge soup is a delicious, creamy soup blended with the goodness of pumpkin puree and the most comforting of spices. Combined with the nutritional benefits of Else Nutrition, the natural sweetness of pumpkin and subtle hints of cinnamon make this porridge a tasty treat. 
Makes approximately 1-cup of porridge for two 4-ounce (½ cup) servings
Ingredients
½ cup old-fashioned rolled oats (use gluten-free if needed)
1 ½ cups Else prepared  with 1 ½ cups water + 6 scoops Else
¼ cup pumpkin puree
½ tsp cinnamon
¼ tsp turmeric
⅛ tsp ginger
Instructions
Combine ground oats and prepared Else in a medium saucepan over medium-high heat. Bring to a boil, then reduce heat to medium-low and simmer for about 10 minutes.

Stir in pumpkin puree, cinnamon, turmeric, and ginger. If too thick, add additional water or Else until desired consistency is reached. Serve warm or store in the refrigerator 2-3 days.
Nutrition Information
Per 4-ounce serving:
Calories: 242
Fat: 9 grams
Saturated Fat: 1 gram
Cholesterol: 0
Sodium: 38 milligrams
Carbohydrate: 33 grams
Fiber: 5 grams
Total Sugar: 3.5 grams
Added Sugar: 1.5 grams
Protein: 7 grams
---