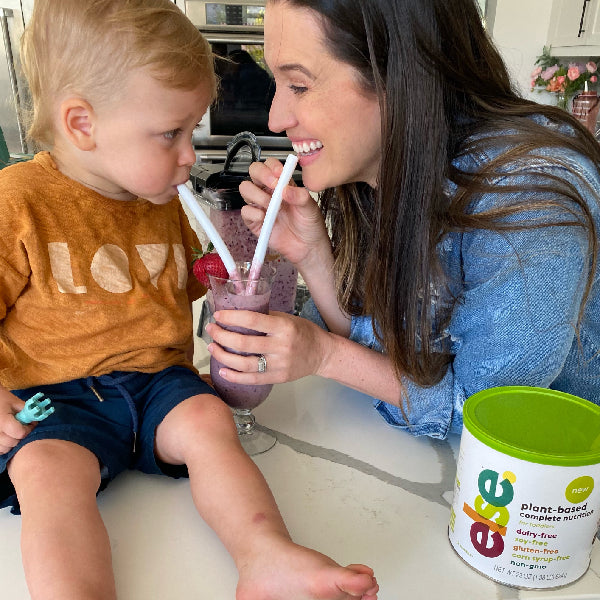 By @jadelizroper on Instagram
Our kids love making smoothies! And I love that they're a great way to sneak in nutrition! We have fun experimenting and trying new smoothie recipes, and this week we created a yummy one that tastes just like a PB&J! Recipe is down below and includes a scoop of my favorite toddler nutrition powder, Else Nutrition. Cheers!
✨ Use code JADESMOOTHIE10 for 10% off your order at elsenutrition.com


Ingredients
1 scoop Else powder
2 cups unsweetened oat milk (or non dairy milk)
1/2 cup frozen or fresh raspberries
1/2 cup frozen or fresh blueberries
2 tbsp peanut butter
1/2 banana
1 tsp chia seeds
Instructions
Add all ingredients to a high speed blender and combine until smooth. 
---