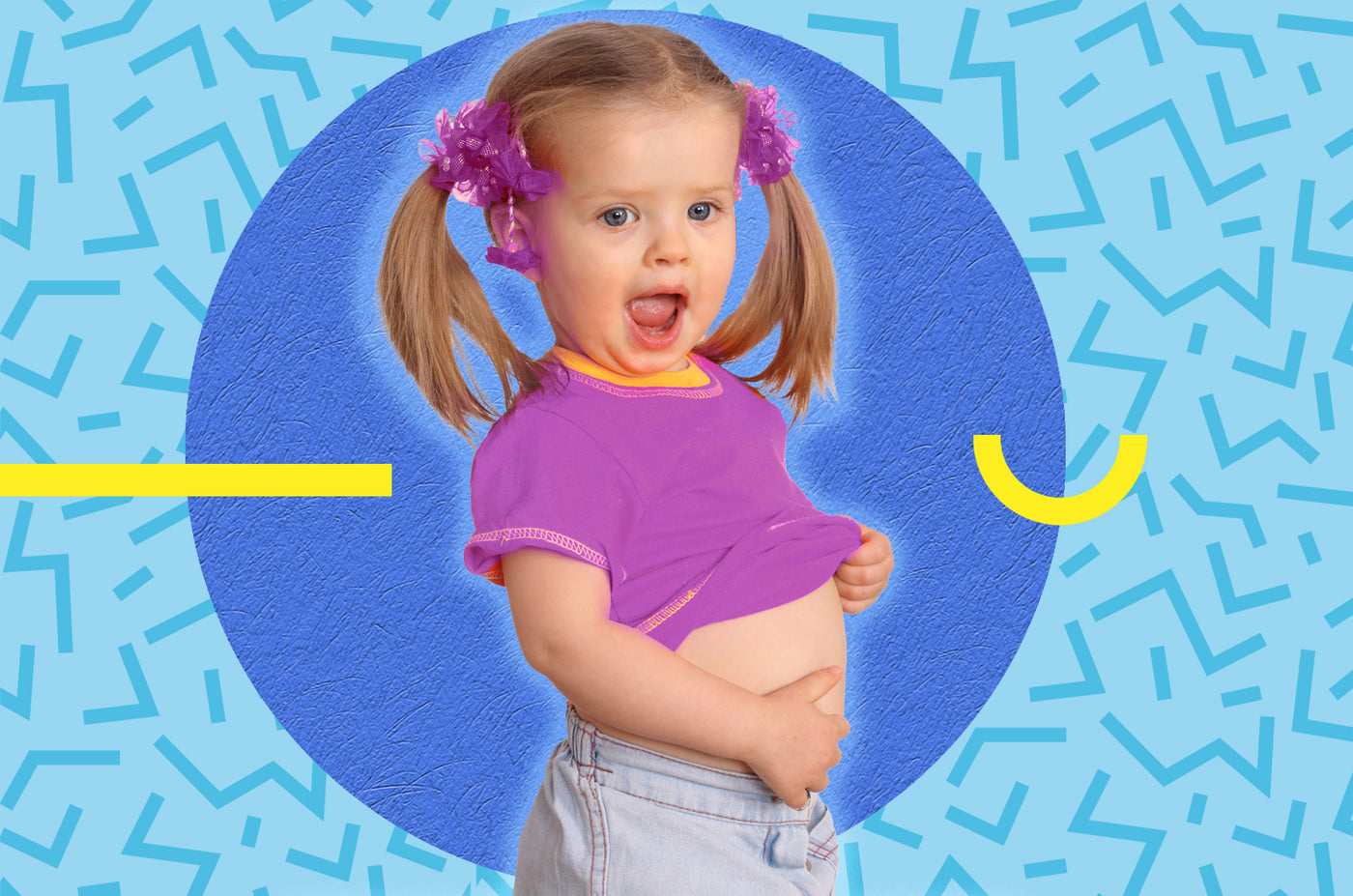 Listen to this article:

There's a whole world of adventure in store for you and your toddler as you transition from breast milk or formula to solid foods. But more often than not, there are a few obstacles on the road to a fully solid diet. As you introduce new ingredients, you might encounter allergies, strong preferences, or plain-old sensitive tummies.
It's important to make sure your toddler is still receiving adequate nutrition while they progress towards a solid diet. But if milk isn't on the menu, how can they get calcium, iron, and other vital nutrients?
In this short guide, we'll go over available best milk alternatives for your toddler, how they stack up to each other, and what might be best for your child. 
Your Toddler's Changing Diet
There are many reasons why your family might choose to avoid milk. In some cases, you might already know your child doesn't tolerate milk after unpleasant experiences with milk-based formulas. This usually comes in one of two forms: 
Some children are truly

lactose-intolerant

because they were

born without

the digestive enzymes that would help them digest the lactose sugar in cow's milk. Stomach aches, irritability, and frothy stools are all potential signs of lactose intolerance, although there are plenty of other potential root causes for these symptoms. This condition is relatively rare, but it persists for life.
Other children have a

milk allergy

, an immune system response where milk proteins (whey and casein) are recognized as a threat. In this case, an upset stomach may be accompanied by fever, rash, and other non-gastrointestinal symptoms. Milk allergies often clear up by the age of five.
As your child gets older, they may develop their own likes and dislikes. So, simply put,

your child might not like milk

and struggle to finish enough to satisfy certain nutrient needs. 
Many physicians advise that children switch from breastmilk or formula to whole milk after one year. As children gradually make the switch to solid foods, they still need a go-to resource for protein, calcium, iron, and the other compounds that will help them mature and grow.
If you've received this advice and are just starting to introduce your baby to foods other than breastmilk or formula, it can come as an unwelcome surprise when they have a negative reaction to toddler formula vs whole milk.
Are you wondering if you need a milk substitute for your toddler?
First, we want to affirm that there's no reason why your child has to drink milk. If the rest of the family is plant-based, you can easily bring your toddler along for the ride.
But first, seek to understand the cause of your child's upset stomach or why your toddler won't drink milk.
Introducing New Foods
To make sure milk is truly the cause of your toddler's tummy trouble, follow CDC recommendations. Children should not be given milk before they are one year old, as it can cause intestinal bleeding.
If your child is old enough, take the next steps:
Without introducing any other new foods to your child's diet, start offering them milk instead of formula. See how they tolerate it for the next 3-5 days.
If your child refuses to drink milk or has an upset tummy, try offering them an alternative like kefir, cheese, or yogurt. These lower-lactose foods may be more tolerable for sensitive stomachs.
If tummy troubles persist, start experimenting with dairy alternatives.
Milk Alternatives 101
Depending on your child's preferences and sensitivities, there are several alternatives to whole milk. Children who can readily eat cheese and yogurt may be able to drink other dairy-based products.
If your child has sensitivity to lactose), low-lactose milk may be a good fit. Goat's milk, for example, is naturally lower in lactose than cow's milk.
Be aware that these options are unlikely to benefit children with milk allergies, since they have difficulty tolerating protein rather than lactose.
If those options don't work, what can you do?
Luckily, there's a whole world of nutrition beyond dairy. Next, we'll go over the pros and cons of the three most popular milk alternatives.
While many toddlers with milk allergies can digest these formulas, that doesn't mean they'll like them. Thanks to their extensive processing, they may have a much more bitter taste than milk. In addition, they're sometimes prohibitively expensive. 
Even if these formulas are in the budget, be sure to take a close look at the label.
If you'd prefer to avoid potential exposure to artificial growth hormones and antibiotics, find an organic, antibiotic-free hydrolyzed or elemental formula.
Soy-Based Formulas
Soy-based formulas have long been the gold standard alternative to milk. If your toddler has a milk allergy or your family is plant-based, you may be attracted to protein-rich soy.
The FDA closely regulates infant formula, requiring that manufacturers include the minimum amount of 29 essential nutrients. There are plenty of approved, calcium-fortified soy formulas that deliver the proteins, fats, and carbohydrates that growing infants need.
While there are no such regulations for formula designed for children over one year of age, soy-based toddler formulas can provide adequate nutrition (depending on their other ingredients).
There are just a few potential challenges with soy formula:
Soy is one of the

nine most common

food allergies. If your child has a soy allergy, soy-formula won't be tolerable.
Some soy crops are genetically modified. If you prefer to avoid GMOs, look for organic, non-GMO soy.
Because toddler formula is not strictly regulated, double-check for the following features:
Adequate protein

Added calcium

No or few added sugars

Low sodium levels
Plant-Based Formulas
If your family is vegetarian or vegan, you're already well-aware that there are plenty of ways besides soy to get adequate protein along with key vitamins and minerals.
When shopping for a plant-based toddler formula exercise the same caution as with soy. The best plant-based toddler formulas are high in protein, low in sugar, and derive their nutrients from recognizable ingredients.
For example, Else Nutrition's toddler formula contains just three base ingredients:
Helped along by a few other natural additives, this plant based-formula provides toddlers fuel for growth with plenty of iron, protein, and calcium.
Looking Beyond the Front Label
Besides choosing a protein source, there are several other considerations for your toddler's new milk alternative formula.
We've already discussed the possibility that some products may contain antibiotics, GMOs, or hormones. Likewise, you'll need to double-check that your toddler formula is nutritionally sound.
That's why it's best to shop with trustworthy organic brands who are transparent about their sourcing practices. For toddlers with sensitive tummies, it's also important to take a closer look at the ingredients label to avoid other potentially problematic additives.
Look out for the following:
Corn syrup and artificial sweeteners

– Sweeteners may make a hydrolyzed formula more palatable to your toddler, but the long-term effects of extra calories may not be worth it.
DHA and ARA

– Docosahexaenoic acid and arachidonic acid are two long-chain fatty acids that can help brain development. They naturally occur in breast milk, and some manufacturers add them to infant and toddler formula. There is some controversy about their efficacy, and the FDA is currently asking companies to

study these compounds' long-term safety

.
Carrageenan

– Soy formulas are sometimes thickened with this algae. However, it may be an especially unhelpful ingredient for sensitive tummies, as there is

some evidence

it can cause stomach issues.
Synthetic flavors and colors

– It can be tempting to entice your toddler with flavored formula. However, chemical and artificial flavors may further upset their stomach and increase the likelihood of other emotional issues.
There's one more thing you won't find on most labels: heavy metals and pesticides. If soy or plant-based proteins contain ingredients that were farmed with pesticides, trace amounts could show up in your baby's formula.
Look for manufacturers that actively test their products for these compounds.
Else Nutrition Lets You Be Picky
If you're looking for a milk alternative, you need a company whose values you can trust.
At Else Nutrition, we sympathize with all the parents who are looking for something else in the formula aisle—something organic, plant-based, wholesome, and sustainable.
That's why we created our toddler formula. Specially designed to deliver key nutrients like protein, calcium, and phosphorus to growing toddlers, our plant-based formula is suitable for children with milk allergies and soy allergies alike. With natural sweetness from almonds and tapioca, it's a favorite for picky eaters, tots with troublesome tummies, and everyone in between.
Sources: 
Andrew Weil. Is Carrageenan Safe? https://www.drweil.com/diet-nutrition/food-safety/is-carrageenan-safe/
FDA. Questions and Answers Concerning Infant Formula. https://www.fda.gov/food/people-risk-foodborne-illness/questions-answers-consumers-concerning-infant-formula#14
Kids With Food Allergies. 
Formula Options for Infants and Toddlers With Food Allergies. https://www.kidswithfoodallergies.org/formula-options-for-infants-with-food-allergies.aspx
CDC. When, What, and How to Introduce Solid Foods. https://www.cdc.gov/nutrition/infantandtoddlernutrition/foods-and-drinks/when-to-introduce-solid-foods.html
Pregnancy, Birth, & Baby. Milk Intolerance in Babies and Children. https://www.pregnancybirthbaby.org.au/milk-intolerance-in-babies-and-children
The content and advice provided in this article is for informational purposes only and is not a substitute for medical diagnosis, treatment, advice for specific medical conditions. Always consult a pediatrician to understand the individual needs of your child. 
---