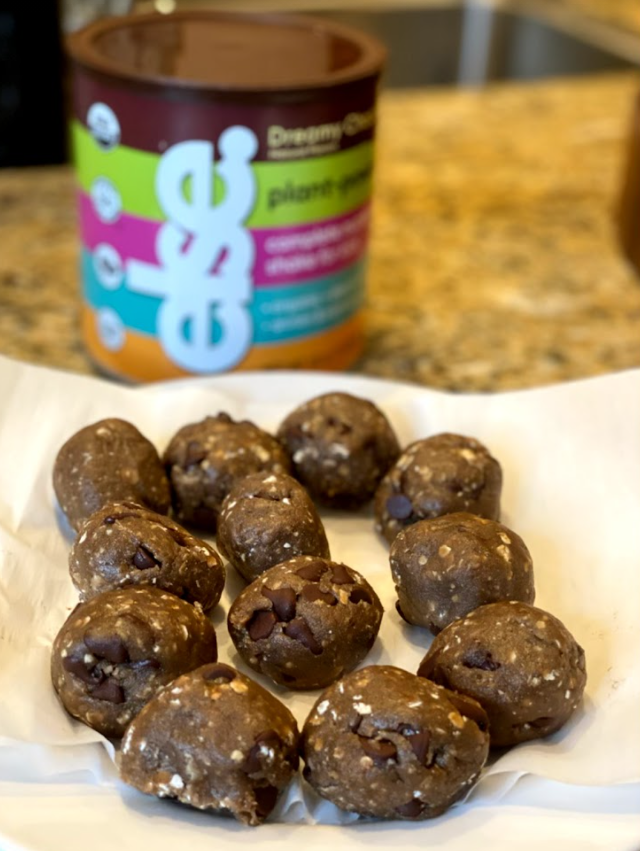 By @torispelling on Instagram.
Tori is using her favorite "Go-to Complete Plant-Based Nutritional Shake for Kids" to create these little protein energy bites for the kids to take them back to school!
 Use Code SOMETHINGELSE25 to get 25% off on elsenutrition.com.
Ingredients
4 tbsp unsweetened applesauce
6 scoops of Chocolate Else Plant-Powered Kids Shake Mix
6-9 tbsp coconut flour
4-5 tbsp rolled raw oats
5 tbsp sugar free chocolate chips
3 tbsp sunflower butter 
3 tbsp agave to sweeten or 2-3 packets of monk fruit sweetener
Instructions
Mix all of the ingredients together in a bowl. Add extra coconut flour if the consistency is too gooey. Should be able to roll in hand into small balls. 

 

Place rolled bites on parchment paper on a plate in the refrigerator for 30 minutes. 

 

This is great for an easy breakfast on-the-go or packed as a school snack throughout the day. Enjoy!
---