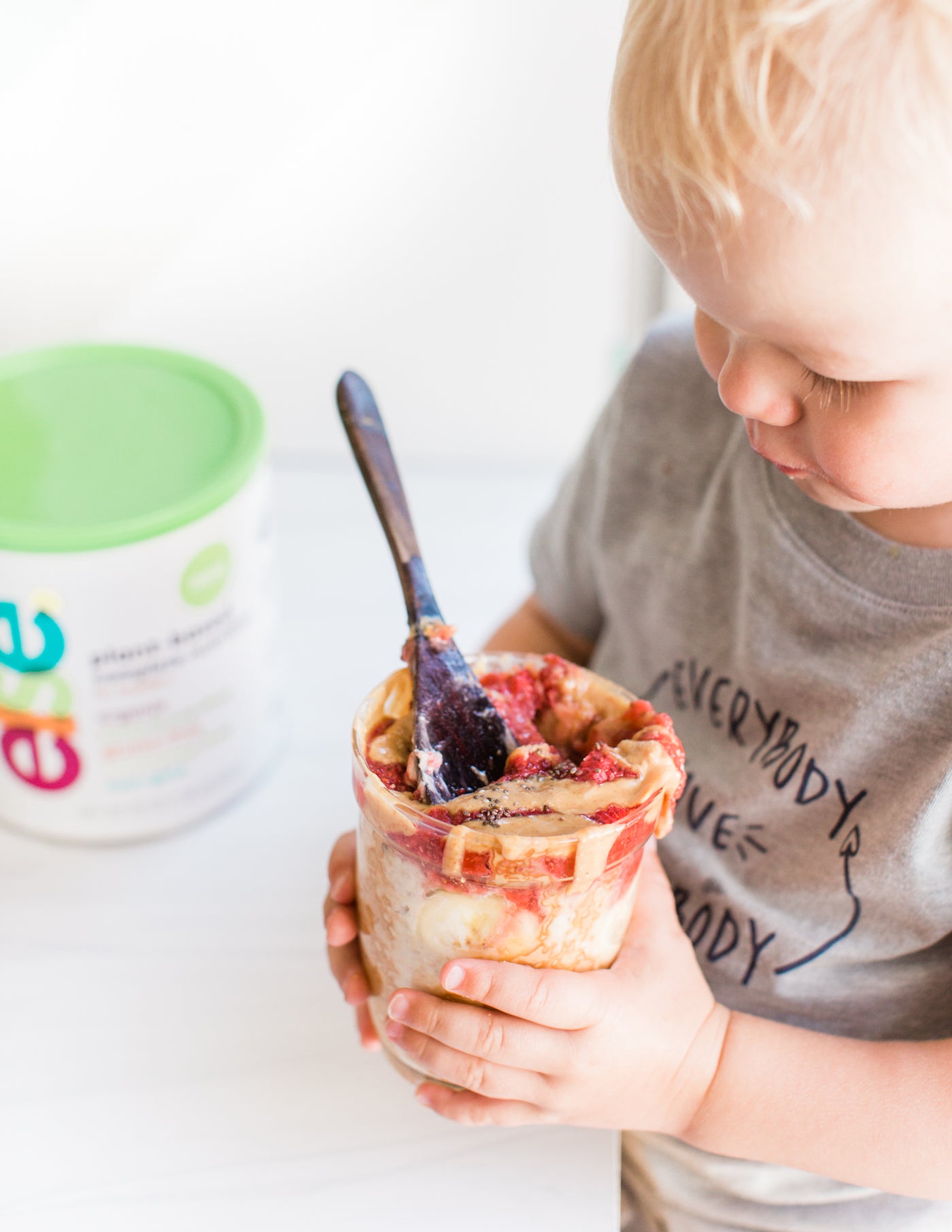 Topping amounts unspecified as those will vary, depending on kiddo appetites/taste preferences
Ingredients
2 tablespoons of peanut butter 
2 scoops of Else Plant-Based Complete Nutrition for Toddler 
1/4 cup of water
Cooked oatmeal (rolled oats + water, cooked in the microwave or on the stovetop according to your personal preference)
Strawberry jam, jelly, preserves, or homemade strawberry sauce, to taste
Sliced bananas, to taste (optional)
Maple syrup, to taste (optional) 
 Instructions
Drizzle or smear peanut butter along the sides of a bowl or cup. 
In a bowl, add Else Nutrition and 1/4 cup of water and whisk until dissolved. Add cooked oatmeal and mix until well combined. 
Spoon the oatmeal mixture into the peanut butter smeared bowl or cup. 
Top with homemade strawberry sauce (or your favorite jam or preserves), sliced bananas, and another drizzle or dollop of peanut butter. Add maple syrup, to taste. 
---