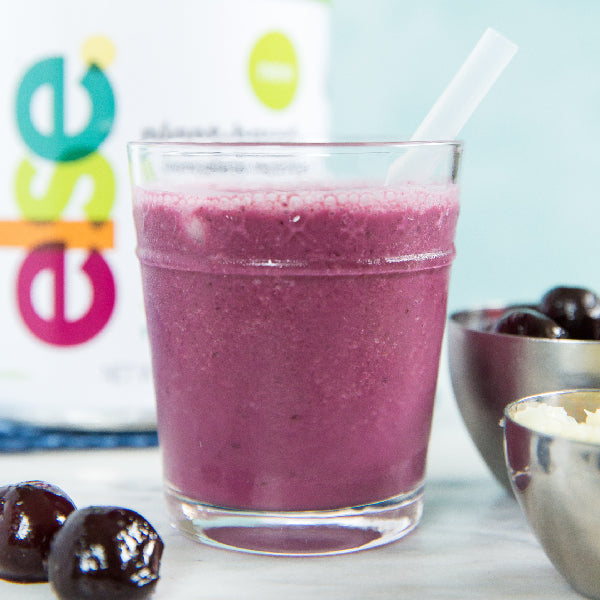 This hidden-veggie smoothies is simple and tasty. Serve it for breakfast or snack time as a midday pick-me-up. Kids will love them because they're fun and naturally sweet, parents will love them because they're jam-packed with nutrients from the veggies and Else Nutrition. 
Makes approximately 12-ounces (1 1/2 cups) for 2 6-ounce (¾ cup) servings
Ingredients
1 cup Else prepared  with 1 cup water + 4 scoops Else
¼ cup frozen cauliflower rice
1 small beet (use canned or store-bought precooked)
½ banana, peeled
½ cup frozen cherries
Pinch of ground cinnamon, optional
Instructions
Combine prepared Else, cauliflower, beet, banana, cherries, and cinnamon (if using) in a blender. Blend on medium-high speed until smooth. For a thicker smoothie, add a few ice cubes to the blender.

Transfer to a serving cup and enjoy immediately.
Nutrition Information
Per 6-ounce serving:
Calories: 150
Fat: 4.5 grams
Saturated Fat: Less than 1 gram
Cholesterol: 0
Sodium: 25 milligrams
Carbohydrate: 37 grams
Fiber: 3.5 grams
Total Sugar: 11 grams
Added Sugar: 1 gram
Protein: 4 grams
---