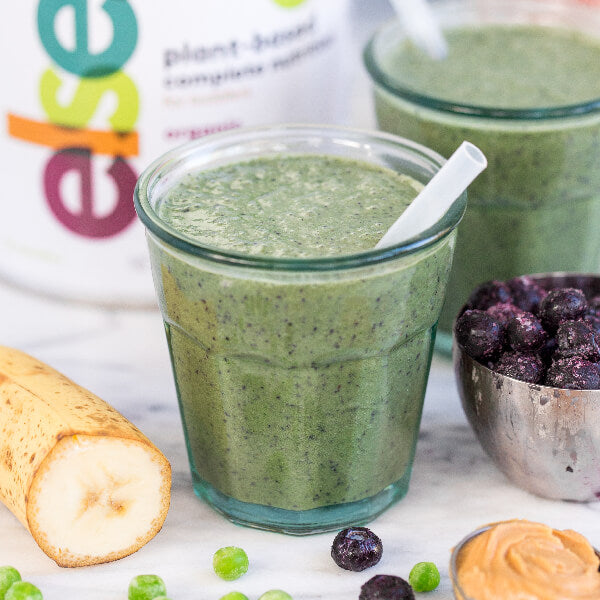 By @bytaneisha on Instagram
There are so many ways to use Else Nutrition in every day meals, take it from @bytaneisha who got really creative! Learn how to easily sneak extra nutrition into this delicious green smoothie and we promise, your little one will never tell the difference! 
Makes 2 servings
Ingredients
1 scoop Else Nutrition toddler formula
2 cups plain unsweetened soy milk
2 Tbsp peanut butter
½ cup frozen blueberries
½ banana
⅓ cup frozen peas
1 cup baby spinach leaves
Instructions
Add all ingredients to a high speed blender and combine until smooth. 
Pour into beverage container of your choice.
Nutrition Information
Calories: 262
Protein: 13 grams
Total Fat: 13 g
Saturated Fat: 2 grams
Total Carbs: 23.5 grams
Fiber: 6.5 grams
Sugar: 10 grams
Sodium: 82 milligrams
---