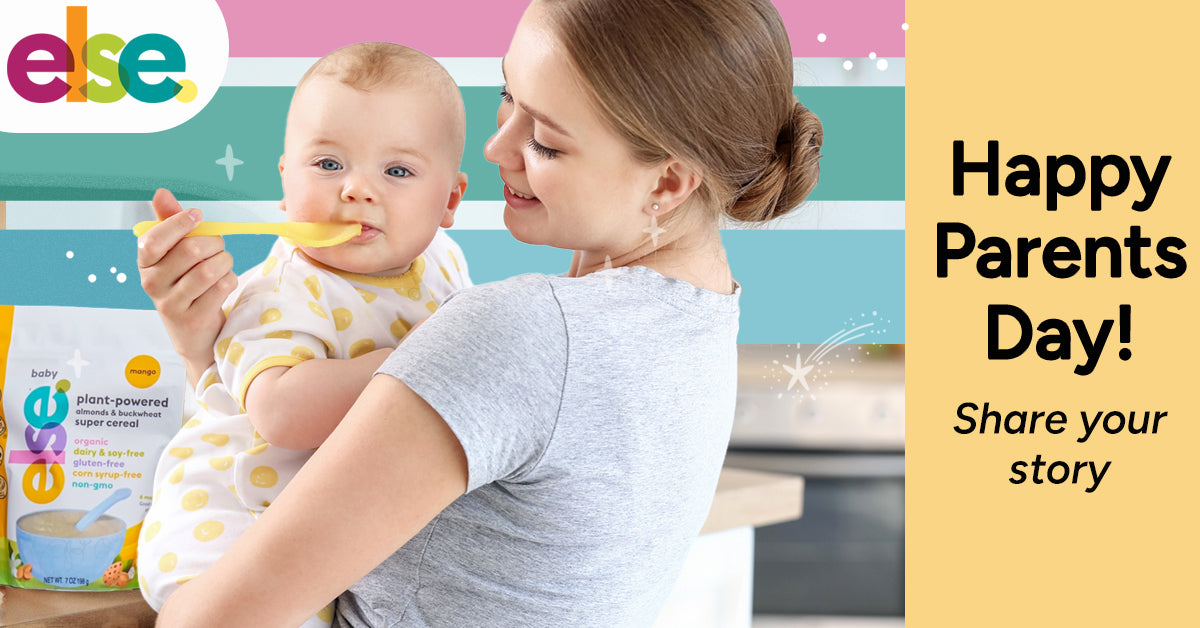 Hello, #ElseParents!

Parents Day is just around the corner and we couldn't think of a better way to celebrate than by shining a spotlight on YOU - our cherished Else community. You are the backbone of our mission, and we want to hear your stories about your Else Nutrition journey.

That's why we're thrilled to announce our special Parents Day event. Share your unique Else story through a video, and we'll send you two full-size Else products of your choice - absolutely free!

Here's how you can participate:

Step 1: Create and Share Your Story
Create a video that captures your experience with Else products. This can be a story about how our products have improved your child's health or a recounting of your journey with us. Remember to keep it authentic and engaging. We want to hear YOUR voice and YOUR story.

Step 2: Post and Tag Us
Next, upload your video as a reel on Instagram or as a TikTok. Don't forget to tag @elsenutrition and use the hashtag #ElseParent in your post. This will allow us to see and share your fantastic stories with our community.

Step 3: Send Us Your Details
Lastly, direct message (DM) us with your video, your full name, your shipping address, and the Else product you'd love to receive for free.

Parents Day is a time to relax, enjoy, and celebrate all that you've accomplished. We hope this event will give you the recognition you so greatly deserve. So, let's gather around, share some stories, and appreciate one another in the spirit of Parents Day.

Terms & Conditions:
Please take note of the following terms and conditions for participating in this event:
This offer is open to U.S. customers and residents aged 18 and over.
Else Nutrition reserves the right to decide if a submission is eligible for the free cans. 
Else Nutrition does not take responsibility for any claims made in the submitted videos.
Submissions limited to the first 20 people.
Remember, we're all in this together - celebrating the wins, learning from the challenges, and building a healthier future for our little ones.
We're excited to see your submissions and share in your journey.
Happy Parents Day, #ElseParents. Here's to your extraordinary journey!
Warmly,
The Else Nutrition Team
Share this article
Subscribe for weekly updates
---