Skip to product information




Plant Protein Nutritional Shake for Kids - Vanilla
Clean Label Project Purity certified: Free of chemicals of concern, as well as industrial and environmental toxins and contaminants (including heavy metals)
USDA organic and free of gluten, dairy, soy, corn syrup, and GMOs
Packed with protein, healthy carbs, healthy fats, and 20+ essential nutrients kids need
Contains 50% less sugar than competing brands
100% Safe & Secure Checkout




What's Inside
Ingredients
How to use
Plant Protein Nutritional Shake for Kids - Vanilla
WHOLESOME PLANT-POWERED NUTRITION
WHOLESOME PLANT-POWERED NUTRITION
Nourish your child's growth with our Kids Shakes, uniquely crafted to be free from common allergens. Delicious, USDA Organic, and loaded with essential nutrients, it's a choice both kids and parents love.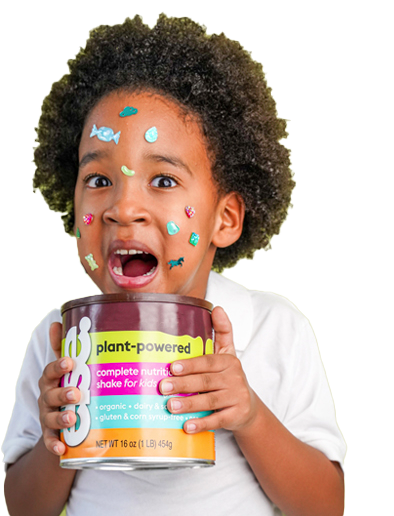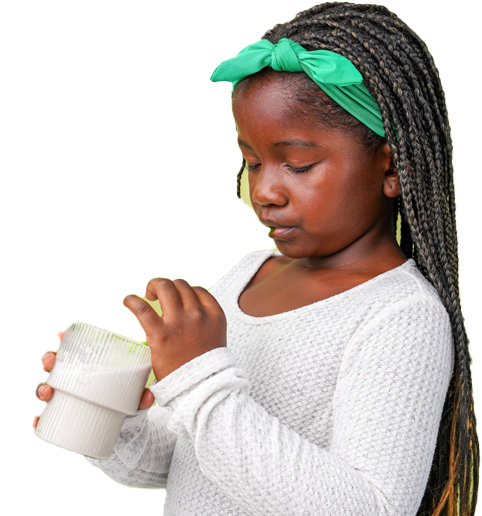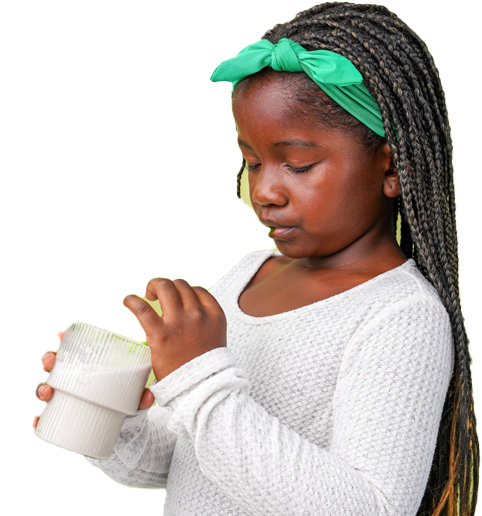 FAQs
From what age Else® Kids?
Else kids is suitable for children up to 13 years. For children younger than 2 years old, be sure to check with your pediatrician first.
What's the difference between Else® Toddler and Else® Kids Products?
Else Toddler and Kids are Complete Nutrition products tailored for different age groups, meaning they have different nutritional compositions (e.g. lower sugars, more fat in the Toddler product) to meet the nutritional needs of different age groups. Else Kids also offers different product flavors (4 different flavors in Kids) and serving sizes. Else Toddler is designed for 12+ months, and the Kids product is designed for 2 years+.
What is the source of protein in Else® Kids?
The 2 sources of protein in Else™ Kids are almonds and buckwheat. The combination of both sources is high-quality plant-based protein sources that contain all the essential amino acids. 
Why has Else® developed their products with low sugar and a significantly less sweet taste than other equivalent products?
There are two key reasons why we've designed our products in this way, aimed at delivering the healthiest product we can, and to ensure that toddlers and children develop in the most appropriate way.
Firstly, there is clear evidence that toddlers and children who consume significantly more sugars than is healthy, can result in this leading to childhood obesity and other metabolic based health disorders as they grow older.
Secondly and just as importantly, evidence has now shown that early introduction of sweet foods in young children can result in their preference for overly sweet foods as they grow older, and their rejection of bitter and sour foods such as fresh fruit and vegetables. This high sugar, and lack of healthier food diversity, has been shown to lead to higher rates of weight-related conditions and cardiometabolic syndrome later on.
This programming of flavor preferences is a complex developmental process that begins to persist between ages 2-4 years, and has been shown to be less modifiable after age of 7. Therefore it is critical to ensure that toddlers ,and young children, do not consume overly sweet foods at an early age, and are exposed to a variety of foods and flavors (bitter, sour etc.).
Based on this important and emerging science, we've developed our products to have a great taste that children will enjoy, but contain significantly less sugar than alternative products (at least 50% less), and will support a healthy programming of flavor preference.
What makes Else Different?
 Complete nutrition products, made with clean, whole, minimally processed plant ingredients, designed for children to grow healthy and develop naturally.
made with over
80%
whole food ingredients
 Complete nutrition products, made with clean, whole, minimally processed plant ingredients, designed for children to grow healthy and develop naturally.
Want more than one flavor?
Try our Combo Pack!