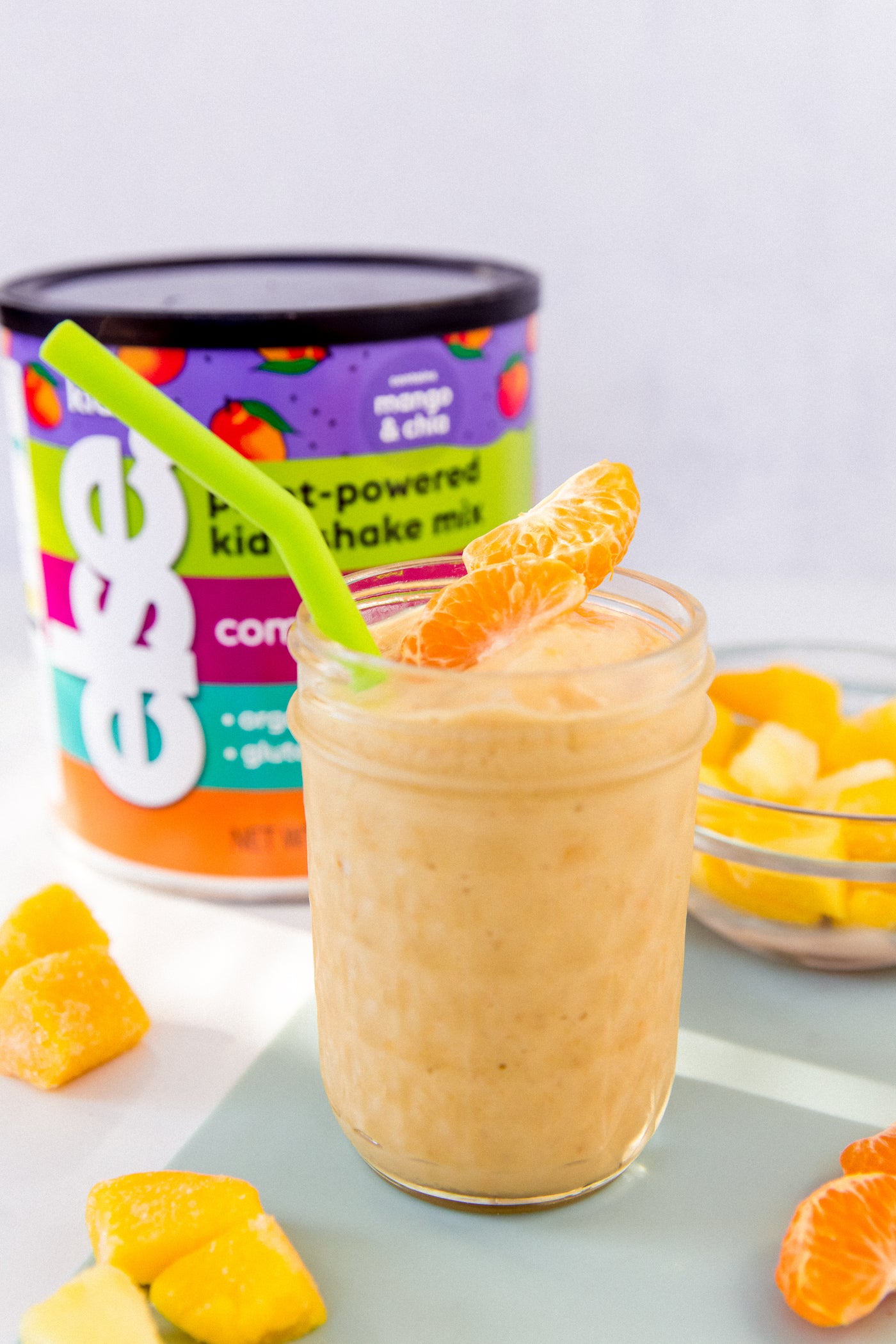 Are you missing the summer sun? This smoothie recipe will help you reminisce on the warm days, while also packing in a vitamin boost for your little ones. If your kids love citrus fruits, try this Mango-Chia Complete Nutrition super smoothie for their next breakfast or snack time.
Makes: 2 8-ounce smoothies
Total Time: 5 minutes
Ingredients
1 cup unsweetened almond milk
2 clementines, peeled 
½ cup frozen mango chunks 
½ cup frozen pineapple chunks
1 serving (5 scoops) Else Mango & Chia Plant-Powered Kid's Shake Mix
¼ teaspoon pure vanilla extract
Instructions
Place all ingredients into a high-speed blender and process on high speed for 1 minute or until smooth and creamy. 

Divide the smoothie between two glasses. Enjoy immediately.
Nutrition Information
For 1 8-ounce smoothie:
Calories: 204
Fat: 7 grams
Saturated Fat: Less than 1 gram
Cholesterol: 0 milligrams
Sodium: 108 milligrams
Carbohydrate: 33 grams
Fiber: 5 grams
Sugar: 10 grams
Added Sugar: 1 gram
Protein: 4 grams
---